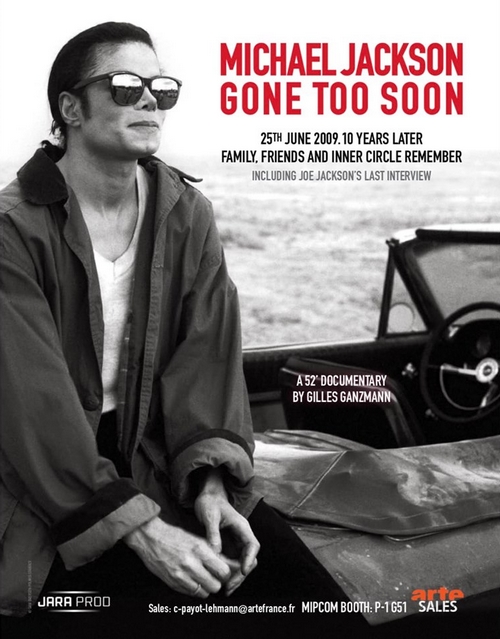 Since "Leaving Neverland", the amount of "documentary" about Michael Jackson is increasing!
On June 4th, France will see a new documentary (a real one for once) about Michael Jackson with interviews with Joe Jackson [said to be the last interview he did], Tito & Jermaine, Rob Swinson & Ray Robledo [who both worked on Neverland Ranch], Matt Forger, Ola Ray, Larry Nimmer, Vincent Paterson and many more.
The documentary called "Michael Jackson Gone Too Soon, 25th June 2009. 10 years later. Family, Friends and Inner Circle remember" and will be broadcast on French Channel TMC at 10.50pm on June 4th.
Few fans in France managed to see the premiere of the documentary and the reviews are that the film is more about how Michael Jackson passed away and the reaction of those who knew him. The film is set for the general public so fans cannot expect any big revelation or deeper investigation into June 25th 2009.
While some imagery can be chocking, the documentary is pretty positive and does not mention anything about "Leaving Neverland". It is a retrospective of Michael's childhood and to understand how he got to June 25th.
You can find a full review HERE [in French]
SOURCE: MJ France