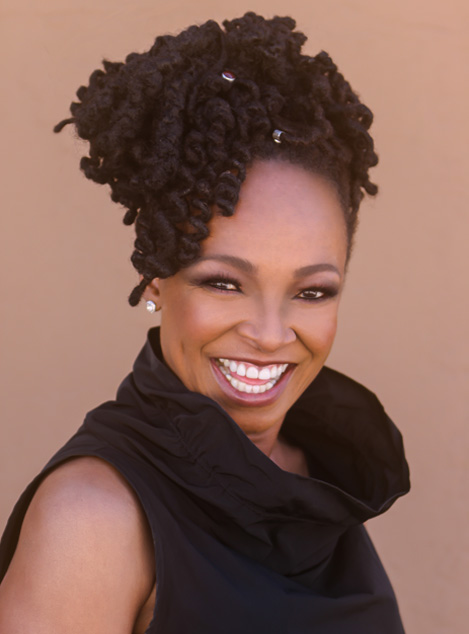 Kingvention, the Michael Jackson Convention, has revealed the final guest speaker: Siedah Garrett!
Siedah will join Darryl Phinnesse and Larry Stessel in London on September 21 and will share some amazing stories about her time with Michael Jackson.
---
No need to introduce Siedah to the fans but here a little description:
Siedah Garrett is a GRAMMY-winning and twice Oscar nominated singer/songwriter who has become one of the most sought-after lyricists in the world. A collaborator and band member of Michael Jackson's, Garrett is most famous for co-writing MJ's megahit "Man in the Mirror" on his BADalbum, and the song "Keep The Faith", which she co-wrote with him for his Dangerous album. Garrett also recorded as MJ's duet partner on "I Just Can't Stop Loving You", the chart-topping first single from BAD. Due to a prior commitment with her record company, she was forced to decline Jackson's invitation to perform with him on his BAD tour, but subsequently joined him as a background and featured vocalist on his Dangerous World Tour, which lasted over a year and a half.
Garrett has paid homage to Michael in a few of her solo releases, including her 2012 single "Keep On Loving You", on which she shared her personal feelings and appreciation for his guidance, and for the opportunities he afforded her. Similarly, she recently wrote and recorded a duet with Vanessa Williams entitled "I'll Remember", as a tribute to her two favorite songwriters, Michael Jackson and John Lennon.
In addition to Jackson, Garrett has toured internationally with Madonna, Sergio Mendes, and mentor Quincy Jones. As a recording artist, her first big hit was the now classic duet with ex-Temptation Dennis Edwards, "Don't Look Any Further". Artists who have recorded on Siedah's original songs include Aretha Franklin, Miles Davis, Earth Wind & Fire, Common, Jamie Foxx, Jennifer Hudson, will.i.am, Ray Charles, Sarah Vaughn, Ella Fitzgerald, Toto, Sheena Easton, Natalie Cole, Barry White, Pointer Sisters, Donna Summer, Dionne Warwick, Patti Austin, Roberta Flack, Vanessa Williams, Al Jarreau, and many others. Film and television productions to use Siedah's music include the "Shaft" remake, "Lego Batman", "Rio", "Rio 2", "Dreamgirls", "The Voice", "Fuller House", and the Playstation video game "Nioh".
Most recently, Garrett has transitioned to lyric writing for musical theatre, and is now collaborating on the musical production of Will Smith's blockbuster film, "The Pursuit of Happyness".
Garrett has become a go-to lyricist for special events and social causes, such as co-writing the opening ceremony theme songs for the 2007 and 2015 Special Olympics World Games, the musical theme for the 2010World Expo in Shanghai, and the American Idol Gives Back fundraising campaign. She also is an active philanthropist, using her name, time and talents to make a difference in her family, community and throughout the world. Garrett is also a frequent guest speaker at many inner-city schools, universities and music industry conferences, in the US and world-wide, sharing her experiences, and offering her advice to our youth.
---
Check out Siedah's message to the fans:
---
Kingvention is One of the most important event in Europe this year! Following the fictional movie "Leaving Neverland", Kingvention will be all about celebrating the King of Pop for over 15 hours of goodness!
The convention will honor Michael in every way possible as it has been already 10 years since he left this Earth! Let's celebrate The Man, The Music, The Legend!
So make sure to support the Convention and purchase your tickets!
If you wish to help the team to put one of the biggest MJ event ever put together, you can help by either purchasing a ticket and come to enjoy Michael or donate what you can HERE
SOURCE: Kingvention
MJVibe is a proud sponsor of KINGVENTION