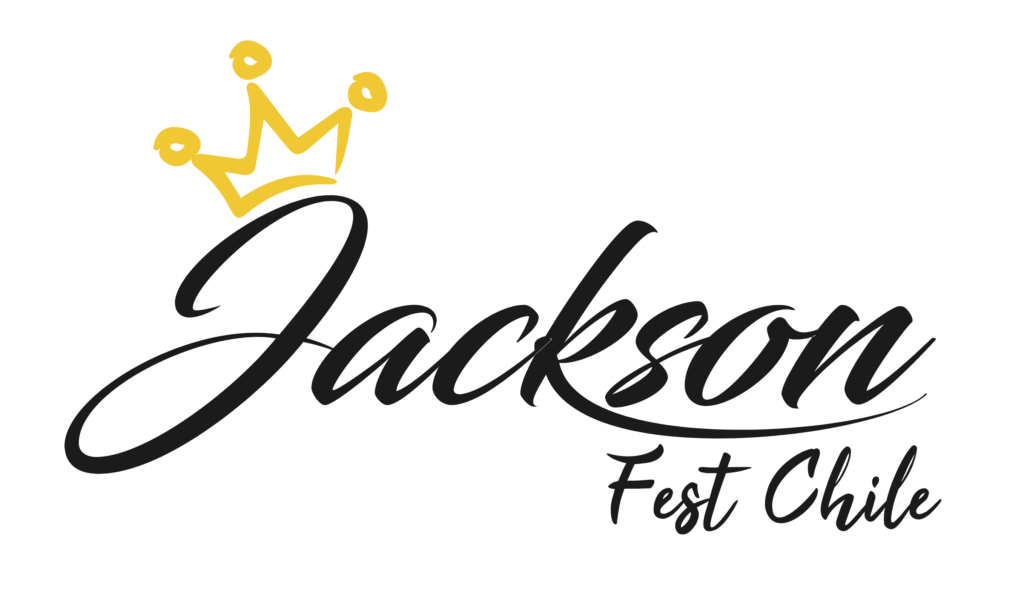 Jackson Fest Chile is Michael Jackson's first fan convention in Chile and Latin America.
It will take place on November 16 in Santiago, Chile.
There will be international guests, who will tell all about their experiences and how Michael Jackson's image has affected their lives through seminars and discussion panels. The day will also be full of surprises with exhibitions, merchandising, shows and competition.
International Guests
Leo Blanco
Richard Mendelsohn
LaVelle Smith Jr.
This will take place in an exclusive auditorium located at Antonio Bellet 314, Providencia. Steps away from Metro Pedro de Valdivia (Line 1), with a limited capacity of 100 people.
About the guests.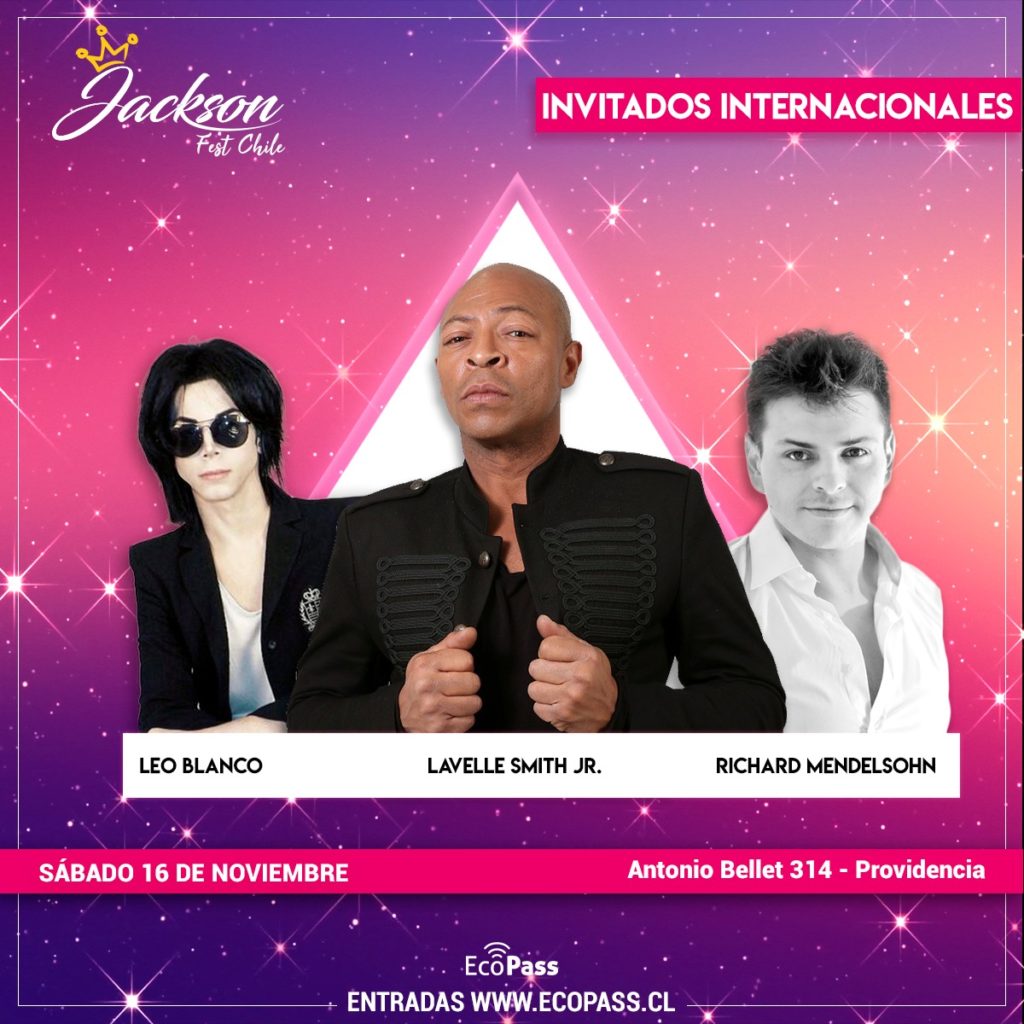 Leo Blanco
From Argentina, Blanco is a Michael Jackson Impersonator and he will visit Chile for the first time in Jackson Fest Chile, after his European tour, you will be able to meet him and see his moves!
Richard Mendelsohn
From Brazil, Mendelsohn is spokesman for MJ Beats.
Mendelsohn is an outstanding fanatic worldwide who has become known for his enormous contribution to the community, being one of the main moderates of the world-famous MJ Beats.
Thanks to MJ Beats, who were the first to publish much of the unpublished material that exists today.
Mendelsohn has worked recently with LaVelle Smith Jr.
LaVelle Smith Jr.
From the United States of America, dancer, choreographer and friend of Michael Jackson for more than 20 years: LaVelle Smith Jr.
On 3 Michael Jackson world tours: Bad, Dangerous and History Tour, Working as a choreographer in Michael Jackson's Ghost and for the live version of Thriller, LaVelle Smith, was also on the Super Bowl in 1993, which had a record of more than 1.3 billion viewers in a total of 86 countries, becoming the largest audience in the history of television for a live show.
LaVelle has been awarded 4 MTV Video Awards, highlighting his work in the music video SCREAM (1995), where Michael Jackson appears with Janet Jackson.
LaVelle will show for the first time his exclusive seminar DANCING WITH THE KING, where he will reveal unpublished videos of his personal library, reviewing his life and best moments with Michael, all with Spanish translation.
For More information, visit FACEBOOK, INSTAGRAM and the website is still been worked on but here the link: WEBSITE